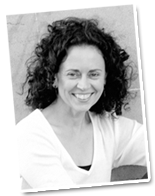 In this week's episode, Janet Beckers interviews the very savvy business expert Stacey Barr.
Today's topic is, "How to Easily Measure What Matters and Control Your Business Destiny!"  Learn how measuring and tracking can be EASY and FUN, and how you can take control of the destiny of your business, with Stacey Barr, maven of measuring what matters.
Stacey shows business owners how to move their business performance from where it is to where they want it to be, through a strong focus on goals, and making measured progress toward reaching them.
Podcast: Play in new window | Download (Duration: 28:27 — 13.0MB)
Subscribe: Apple Podcasts | Android | RSS
We are also very proud to feature our Wonderful Web Radio Rising Star interview.  In this segment, we speak with Sue Murphy of Working Women Online.